York University Graduate Colloquium: World Fictions of Friendship in Critical Times
"It's like no self. No I. Non-existence": Friendship and Family in Contemporary Fiction
Keynote address by Prof. Doris Hambuch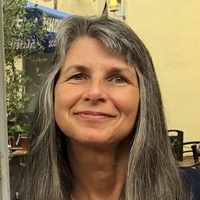 Friday, March 18 at 10 a.m. 
For the link and schedule, please contact Marie-Christine Leps at mcleps@yorku.ca.
Doris Hambuch is an associate professor of Literature and Film Studies at United Arab Emirates University, and president of the Canadian Comparative Literature Association. Her publications focus on Caribbean literature, ecocriticism, film analysis, trans-cultural feminism, and polyglot art practices.
Focusing on friendship in times of war and exile, Hambuch's address investigates transculturation and its impact on the more-than-human through selected film and fiction by A. Roemer, X. Guo, J. Fares, and J. Alvarez. The study offers an ecocritical perspective as timely expansion of a discourse on friendship from Emerson to Derrida.