School Choice, Marketization, and Public Education: A Critical Space Perspective
Featuring Dr. Ee-Seul Yoon (Associate Professor of Educational Administration, Leadership, and Policy, University of Manitoba)
Moderated by Professor Sue Winton (Associate Professor, Faculty of Education, York University)
One of the most important areas of educational debate over the past decade or more has been the issue of school choice and the trend towards the marketization and privatization of K-12 education systems across Canada and worldwide. This presentation will provide an overview of Yoon's research, which over the past decade has illuminated the major impacts of marketization on public education. In particular, she will discuss two of her studies that have shed light on the overt and covert effects of market-based educational reforms on equity, segregation, stratification, polarization, and inequalities within and between schools in Toronto. Yoon will discuss specific school markets in Toronto and how these markets undermine equity and inclusion by (re)producing existing power structures – power structures that are based on social class, race, and community wealth, and are entrenched in residential segregation resulting from colonial racism, global capitalism and neoliberalism. This presentation will further showcase her mixed-methods geospatial approach to studying the spatial inequities of schooling and school marketization. The presentation will conclude with some thoughts on future policy and emerging questions for future research and public advocacy.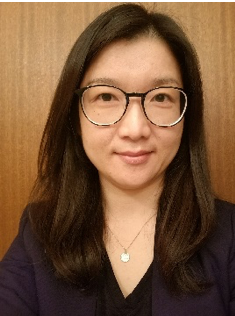 Dr. Ee-Seul Yoon is an Associate Professor of Educational Administration, Leadership, and Policy at the University of Manitoba in Winnipeg, Canada. Her research examines how the marketization and privatization of education impact equity, diversity, decolonization, and inclusion in Canadian education systems. A 2021 recipient of the Terry G. Falconer Memorial RH Institute Foundation Emerging Researcher Award, Yoon is conducting cutting-edge critical space research to understand schooling inequities facing diverse learners who experience discrimination in settler-colonial society in the era of neoliberalism. To see her recent publications, visit her Google Scholar Profile.
This is a free internal event.
Please register with your @yorku.ca email address.
REGISTER HERE